Photo of Buster Keaton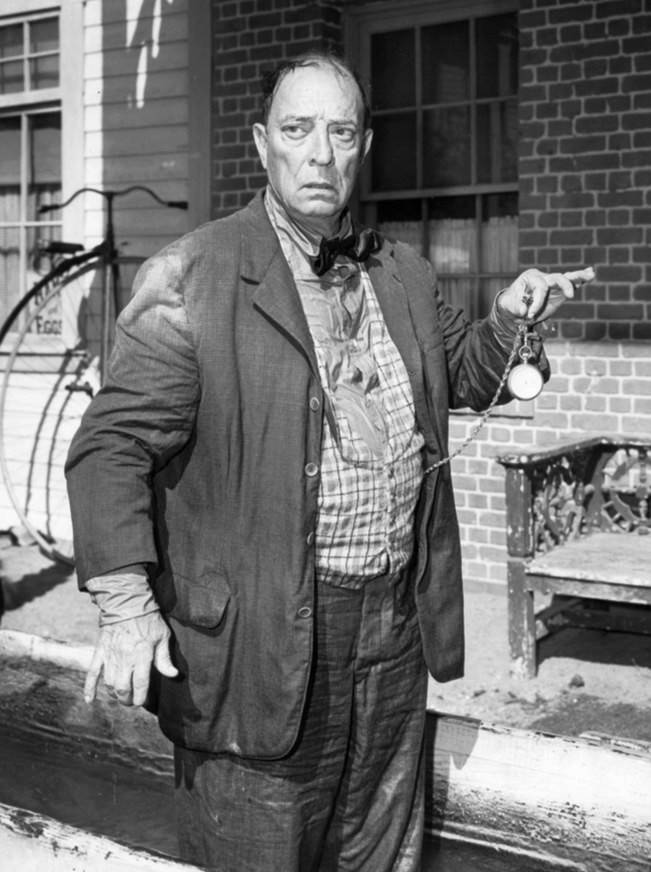 Photo of Buster Keaton as a time traveler in The Twilight Zone episode, "Once Upon a Time", November 1961.
In this television program Keaton played a man who was able to travel back and forth in time with a magical helmet.
Date of picture: Press release is dated 28 November 1961.
Joseph Frank Keaton (October 4, 1895 to February 1, 1966) was an American filmmaker, comic actor, producer and writer.
He was best known for his silent films, in which his trademark was physical comedy with a consistently stoic, deadpan expression, and because of that he earned the nickname "The Great Stone Face".