A scene from the Indian movie Raja Harishchandra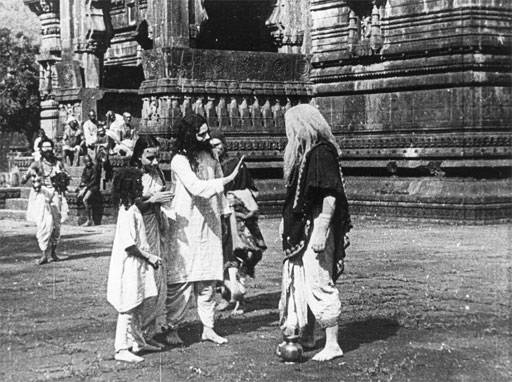 A still of a scene from Raja Harishchandra, the first full-length silent feature film in India.
Film Raja Harishchandra by Dadasaheb Phalke, was the first silent feature film made in India.
This film was released in 1913 had no sound or music and had men playing roles for women.