Famous Film Artists - Most Famous Actors
Expansion of cinema in the 30s and 40s created the term of "movie star", leading actor that trough popularity and his acting ability managed to capture attention, adoration and respect of both general public who followed movies and film critics. These prominent actors (sometimes called superstars by journalists, writers and marketing people) achieved height of planetary popularity between 1930s and 1960s, ranging from the stars of the silent movie cinema, early talkies, to the golden age of Hollywood and, fall of the US studio system, and the birth of the modern cinema.
Silent Era
During the era of silent movies (1905-1930), film producers saw that the promotion of film actors can lead not only to the larger financial success, but that studio association with certain actors can promote entire studio and other movies and film types they were producing. During that time, film icons such as Greta Garbo, Max Linder, Charlie Chaplin, Harold Lloyd, Douglas Fairbanks, Rudolph Valentino, Lillian Gish, William S Hart, Buster Keaton and Louise Brooks created movies that captured imaginations of countless movie fans. They also provided enough attention to the film media around the world for the creation of many national film industries in North America, Europe and Asia.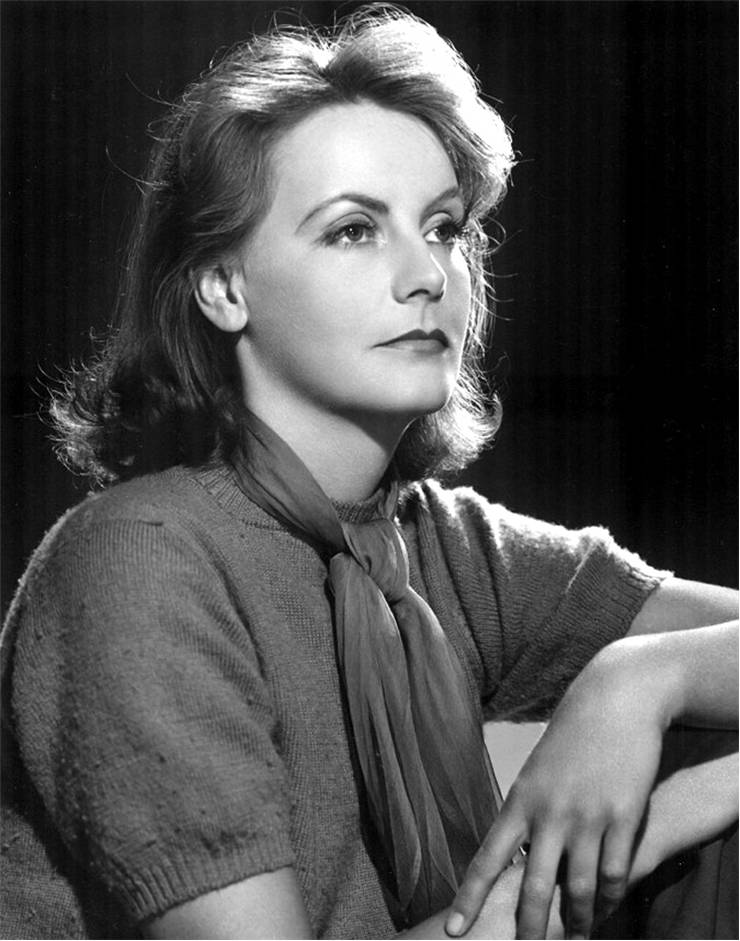 Talkies (1930s)
Arrival of "talkies" in the 30s brought the rise of the new kind of movie star, actors and actressess that could showcase their talent in much lavish film productions and more complicated film types. Planetary success of film stars such as Clark Gable (Gone with the Wind), Shirley Temple (The Little Princess), Will Rogers (Judge Priest), Fred Astaire (Top Hat), Ginger Rogers (Swing Time), Bela Lugosi (Dracula), Errol Flynn (Robin Hood) solidified film as one of the most popular art styles in the world, with ability to instantly set new fashion trends.
Golden Age of Hollywood
In 40s, 50s and 60s are remembered today as "Golden Age of Hollywood" that gave us some of the most significant and well known movies and stars of all time. For years Humphrey Bogart reigned supreme as the most popular Hollywood actor of all time, Alfred Hitchcock created his masterpieces. Hollywood films enjoyed talent of magnificent actors such as Marlon Brando, James Stewart, Cary Grant, Laurence Olivier, Robert Mitchum, Orson Welles, Henry Fonda, John Wayne, Gregory Peck, Gary Cooper, Alec Guinness, James Dean, Kirk Douglas, Gene Kelly, James Cagney, Paul Newman, Charlton Heston , Peter Selllers, Buster Keaton, Max von Sydow, Yul Brynner, Anthony Quinn and others.
70s and the birth of modern film
70s movie history was marked with the performances and the star status of many actors - Sean Connery expanded his popularity with several appearances in James Bond movies, Gene Hackman helped "The French Connection" to win Oscar for best film, Al Pacino masterfully portrayed drug detective in Sidney Lumet's "Serpico", Stanley Kubrick's "A Clockwork Orange" launched career of Malcolm McDowell, Marlon Brando reached height of his popularity in film trilogy "The Godfather", Robert De Niro starred in internationally praised "Taxi Driver" with Jodie Foster, Faye Dunaway won Oscar for "Network", and Silvester Stallone started his career with very successful "Rocky". 1970s was also the decade in which Hollywood blockbuster movies were born, and films like Star Wars, Jaws, King Kong and Superman launched careers (Harrison Ford, Christopher Reeve) and solidified status of old stars (Roy Scheider, Richard Dreyfuss). End of 70s was marked with 2 new styles of movies – disco films with John Travolta in "Saturday Night Fever") and Vietnam movies with "The Deer Hunter" and "Apocalypse Now" that promoted Christopher Walken, Robert De Niro, Marlon Brando, Meryl Streep and Robert Duvall. 1979 was also significant for introducing Sigourney Weaver to the public in the Ridley Scott space horror film "Alien".
Movie stars of 1980s
1980s brought us countless great movies, and the their most popular stars were Mathew Broderick (Ferris Bueller's Day Off), Sigourney Weaver (Working Girl , Ghostbusters), Ally Sheedy, Susan Sarandon, Whoopi Goldberg (Fatal Beauuty, Jumping Jack Flash), Matthew Modine (Full Metal Jacket), Mel Gibson (Mad Max, Lethal Weapon), Harrison Ford, Daryl Hannah, Michael J Fox (Family Ties, Teen Wolf, Back to the Future), Corey Feldman (Goonies, Stand by Me, The Lost Boys), James Spader (Pretty in Pink), Bruce Willis (Die Hard), Kevin Bacon (Footloose), James Woods, Sally Field, Holly Hunter, Charlie Sheen (and his brother Emilio Estevez), Danny Glover, Arnold Schwarzenegger (Conan, Commando), Melanie Griffith, Michelle Pfeiffer (Married to the Mob , Scarface), and others.
1990s
The most popular stars of the 1990s were without a doubt:
Tom Hanks (Forest Gump, Apollo 13, Saving Private Ryan, The Green Mile)
Leonardo DiCaprio (Romeo + Juliet, Titanic)
Tom Cruise (Days of Thunder, A Few Good Men, The Firm, Interview with the Vampire, Mission Impossible, Jerry Maguire, Eyes Wide Shut, Magnolia)
Susan Sarandon (Thelma & Louise, The Client, Dead Men Walking)
Keanu Reeves (Point Break, Bill&Ted's franchise, Dracula, Speed, The Devil's Advocate, Matrix)
Brad Pitt (Interview with the Vampire, Legends of the Fall, Se7en, Twelve Monkeys, Meet Joe Black, Fight Club)
Sharon Stone (Basic Instinct, Casino)
Sylvester Stallone (Cliffhanger, Demolition Man, The Specialist , Cop Land)
Johnny Depp (Edward Scissorhands, Don Juan DeMarco, Fear and Loathing in Las Vegas, Sleepy Hollow)
Meg Ryan (Sleepless in Seattle, When a Man Loves a Woman, City of Angels)
Bruce Willis (he Last Boy Scout, Color of Night, Die Hard: With a Vengeance, Twelve Monkeys, The Fifth Element, Armageddon, The Sixth Sense)
Julia Roberts (Pretty Woman, My Best Friend's Wedding, Notting Hill)
Kevin Spacey (Seven, The Usual Suspects, L.A. Confidential, American Beauty)
Jodie Foster (Silence of the Lambs)
Meryl Streep (The Bridges of Madison County, One True Thing, Music of the Heart)
Winona Ryder (The Age of Innocence, Little Women)
Emma Thompson (Much Ado About Nothing, Sense and Sensibility)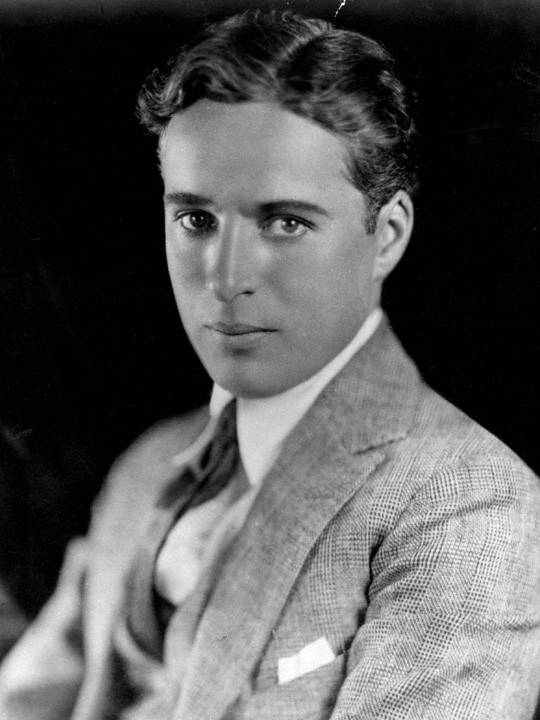 2000s and beyond
Matt Damon (Jason Bourne franchise, The Departed)
Kate Winslet (Eternal Sunshine of the Spotless Mind, Little Children, The Reader, Revolutionary Road)
Cate Blanchett (The Aviator, Notes on a Scandal, Elizabeth: The Golden Age, The Curious Case of Benjamin Button)
Christian Bale (Batman Franchise, American Psycho, The Machinist, The Prestige)
Orlando Bloom (Pirates of the Caribbean franchise, Lord of the Rings franchise)
Helen Mirren (Gosford Park, The Queen The Debt)
Johnny Depp (Pirates of the Caribbean franchise, Finding Neverland, Sweeney Todd)
Renée Zellweger (Bridget Jones's Diary, Chicago, Cold Mountain)
Robert Downey, Jr. (Kiss Kiss Bang Bang, Iron Man, Tropic Thunder, Sherlock Holmes, The Avengers)
Nicole Kidman (The Others, The Hours, Cold Mountain, Rabbit Hole, The Paperboy)
Tom Hanks (Cast Away, Catch Me If You Can, The Da Vinci Code)
Sandra Bullock (Miss Congeniality, Crash, The Blind Side)
Brad Pitt (Ocean's Eleven, The Curious Case of Benjamin Button, Moneyball)
Charlize Theron (Monster, The Life and Death of Peter Sellers, North Country, Young Adult)
Julia Roberts (Erin Brockovich, Closer, Ocean's Eleven)
Hilary Swank (Million Dollar Baby, P. S. I Love You)
Marion Cotillard (La Vie en rose, Nine, Inception, Midnight in Paris,. Rust and Bone)