History of Film Schools
Educational institutions that dedicated their teachings to better define, describe and discover all aspects of filmmaking appeared only few years after cinematic industry started spreading around the world. With the rich subject of filmmaking that covered theory, history, screenwriting, film production and digital media production, these schools managed to educate countless filmmakers who strived to get firsthand experience in working with scripts, cameras, lightning, sound, editing and other equipment, and all the related subjects such as TV production, animation, live broadcasting and more.
The first school that was dedicated to film was "Moscow Film School" which opened its doors in 1919. This school is today regarded as one of the most influential film establishments in the Russia, giving education to many famous film directors of that region. In 1986, school was renamed into "Gerasimov Institute of Cinematography" after the name of its founder, Sergei Gerasimov.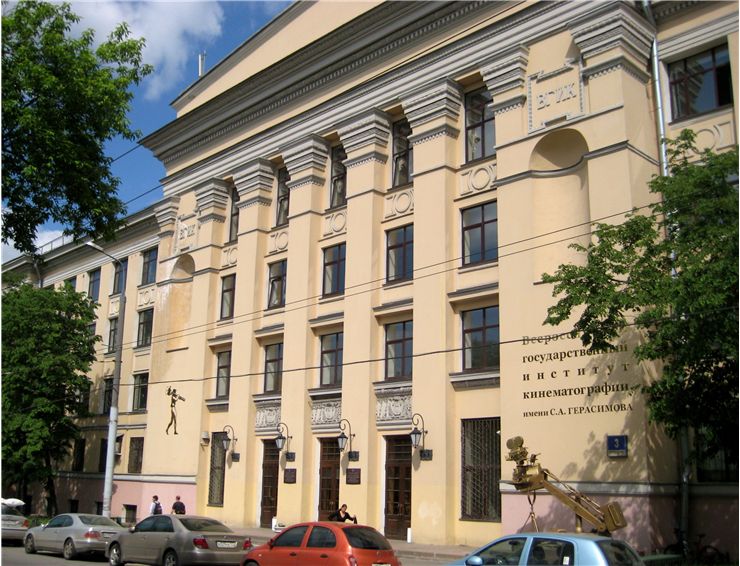 In the west, film school did not appear until later date, and in the meantime younger filmmakers found education by being apprentices in the various film production facilities in Europe and United States. They started at the bottom of hierarchy, and slowly learned more, advance their craft, until they finally reached the top positions (British director Alfred Hitchcock did just that). Rapid expansion of the movie business that happened in Hollywood after Warner Bros. released their first talkie movie "The Jazz Singer" in 1927 marked the beginning of the new era for film school. The first Hollywood film school "USC School of Cinematic Arts "was established shortly thereafter, in 1929. Today, it is considered as one of the most prestigious film schools in the entire world.
After WW2, film and television business boomed, and many universities across United States started introducing film classes. This eventually led to the openings of the prestigious film departments such as New York University Tisch School of the Arts (1965), California Institute of the Arts (1961), Radio-Television-Film (1965) and Columbia University School of the Arts (1965). All of them were very tough to get in to (eventually accepting less than 10% of total number of applicants) and offered its students access to history, theory, technical and practical knowledge. However, even though these schools and many like them produced some of the most famous filmmakers we ever had, many film directors still claim that growing up with the film and learning without school help represent best way to express yourself (some of the most famous directors who never went to film school are Quentin Tarantino, James Cameron, Stanley Kubrick, Frank Capra, Bernardo Bertolucci, Werner Herzog and others).
Modern day film schools have changed their approach to film by adopting digital cinematography in their daily classes. Expansion of cheap, high quality and reliable digital cameras and DSLRs enabled new generations of filmmakers to start producing their projects with ease, changing the ways of traditional film techniques.