US Window Card for the Motion Picture Blackmail featuring star Anny Ondra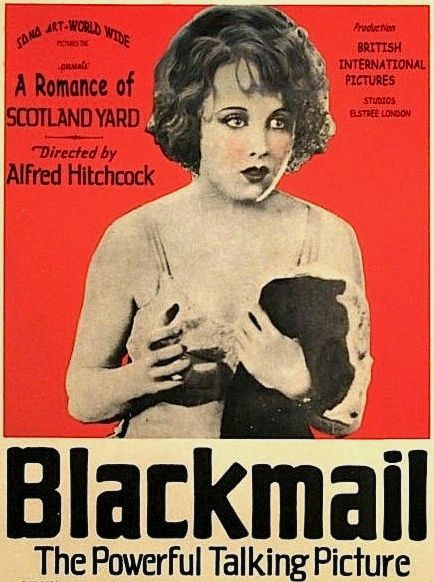 U.S. moviehouse window card for the motion picture Blackmail (1929), featuring Anny Ondra.
Date: 1929
Blackmail was the first successful European dramatic talkie, directed by twenty-nine-year-old Alfred Hitchcock.
Blackmail was restaged to include dialogue sequences, along with a score and sound effects, before its premiere.
Blackmail was a substantial hit and critical response was also positive.
Source:

http://www.walterfilm.com/index.php?main_page=product_info&cPath=57_165&products_id=3453&zenid=vge52b1nbppja7upl6k2dad9v5, WalterFilm, The image was originally published in the United States as a business advertisement

Author: Sono Art-World Wide (corporate author)
Licence: Public domain