Poster of Don Juan (1926) by Warner Bros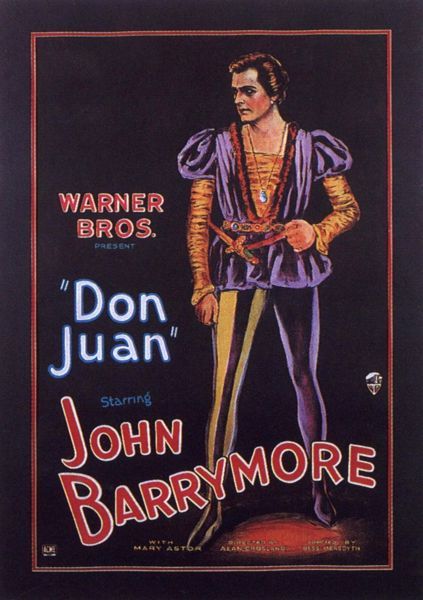 Poster for Warner Bros' Don Juan (1926).
Date: 1926
Vitaphone was publicly introduced with the premiere of the nearly three-hour-long Don Juan, on August 6, 1926.
Don Juan was the the first major motion picture to premiere with a full-length synchronized soundtrack, but had been staged and shot as a silent film.
Its soundtrack contained a musical score and added sound effects, but no recorded dialogue.
Source:

IMDb

Author: Warner Bros
Licence: Public domain